Helicopter Parts
We have millions of parts available through our own extensive inventory and through our industry and OEM dealer networks. These resources help keep your AOG time to a minimum.
Our expert logistics team can find the parts you need for nearly any helicopter and get it to you fast.
Avionics
Working directly with you, our avionics team can design, engineer and install radio and navigation packages that best fit your needs, including new instrument panels and pedestals. Our service and customer support after the sale exceeds customer expectations.
Helicopter Specialties is an authorized dealer for:
Garmin – Cobham/NAT – Technisonic – Freeflight Systems – Sky Connect – Sagem Avionics – Avidyne – Alpha Eagle Helmets – Becker Avionics – L3 Communications – Latitude Technologies – Outerlink – Sandel – Cool City Avionics
Call 608-758-1701 or E-mail info@helicopterspecialties.net for a competitive quote.
---
Custom Laser Wire & Cable Marking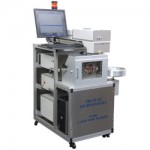 Using state-of-the-art laser identification technology, Helicopter Specialties can permanently mark a broad range of wire and cable jacket types to meet customer specific requirements. We use the Tri-Star Technologies M-100L, a UV Laser wire and cable marking system. Lasers have become the preferred means of marking wire and cable because the laser technology imprints the surface of the wire insulation without any damage to the material. Contact us to place an order or to request more information about our Laser Wire Marking Services at 608-758-1701 or info@helicopterspecialties.net
---
*Helicopter Specialties, Inc., conforms to the United States Foreign Corrupt Practices Act (FCPA) and to the Global Anti-Corruption Laws. Additionally, we will require your specific information to fulfill your parts request. This information will conform to our Homeland Security requirements.